GRACE BRENNAN

Butter Sunk Under

2020
Oil on canvas
80 x 60cm approximate
€500




Butter Sunk Under
Fig.1
Butter Sunk Under
Fig.2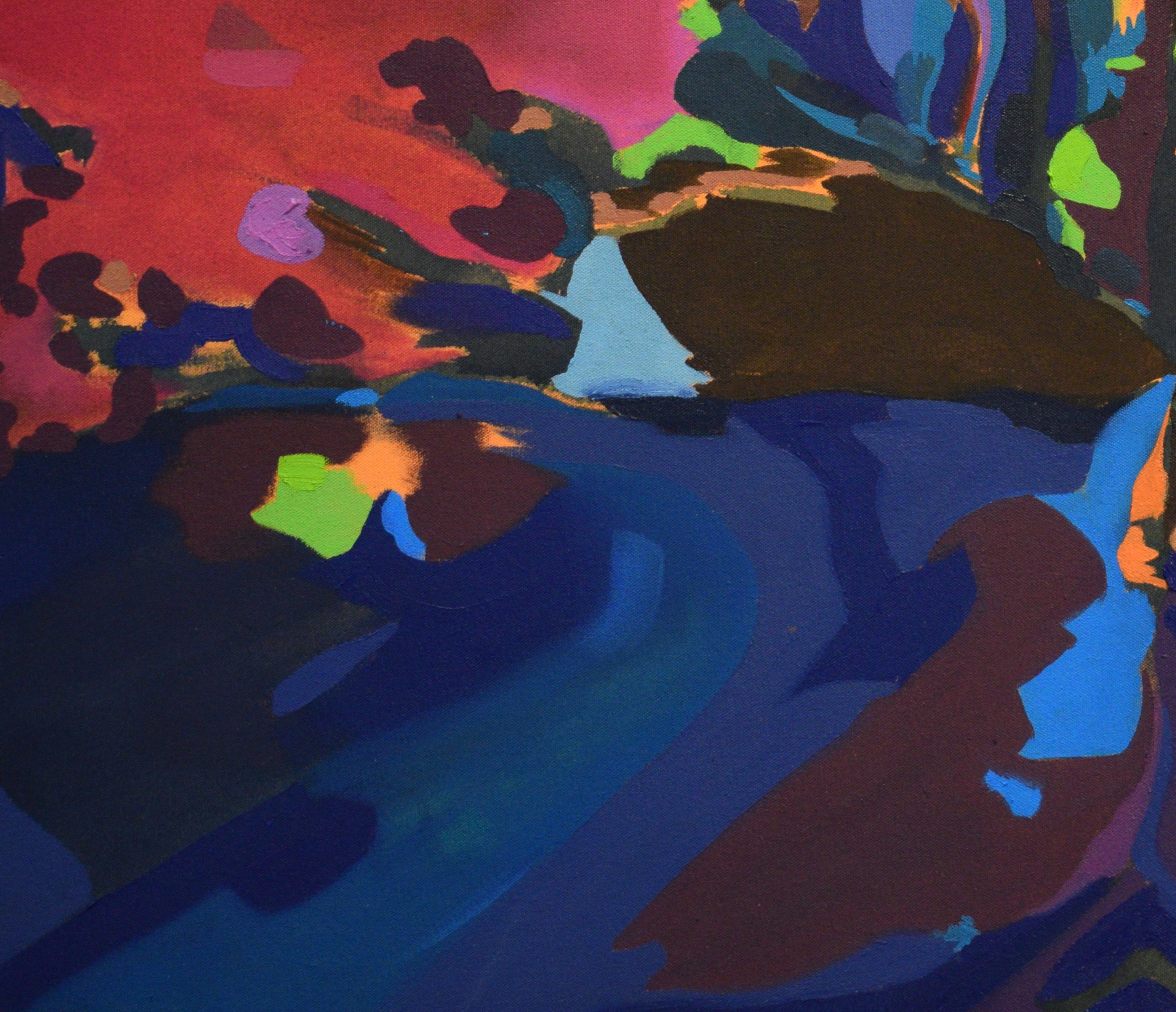 Butter Sunk Under

Fig.3



This work investigates the ideas of land memory and identity, with particular focus on the current situation surrounding Irish boglands.

The aesthetics of Irish boglands can be looked at as a visual metaphor for the demise of the rural way of life. Their perceived permanence is at odds with their undeniable man made evanescence. Year by year the bogs are being hacked away at and slowly fading, as are the culture and traditions surrounding the harvesting of peat.

This project started through my curiosity surrounding the naturally occurring and man made structures in Irish bogs. How cuts into the soft peat and pools of water in bogholes form rich and contradictory compositions. The materiality of paint, the contrast between solid and liquid, describes the seepage between past and present. Bogs are containers of objects, people and place. They appear desolate and barren, yet are teeming with life. The land has memory.

This is both beautiful and unsettling. If a landscape holds the trauma of it's past, can we imagine a new landscape that is reflective of the violence and theft we have inflicted on it ? In my paintings I hope to work in collaboration, in symbiosis, with the land to represent the landscapes lived experience.


IMPRINT

2020
Oil on canvas
80x60
€600



Imprint
Fig.1
Imprint
Fig.2
Imprint
Fig.3
BURIED AT DERRAGHAN

2020
Oil on canvas
€250


Grace Brennan's predominantly painting based practice centres on investigating the division and disparity between urban and rural life in Ireland, calling into question the traditions, attitudes and perspectives surrounding rural communities.

Her most recent research looks at the aesthetics of Irish boglands with particular interest in how the landscape holds onto the trauma of it's past.Often using bright and seemingly unnatural colours to depict the ordinarily dull scenes, her current collection of landscapes possess an ephemeral and impermanent quality. Her paintings evoke a visceral response. Teetering between abstract and representative, your eyes travel across and through her paintings to suck you into the landscape.

The perspectives demonstrated within her wider practice are informed by her childhood in rural Ireland and her connection to the ideas of home, trauma and identity.